Usually I do book giveaways on my
book blog
, but I would like to tailor this one specifically to teachers and school librarians, so I thought I'd host this one over here on my teaching blog.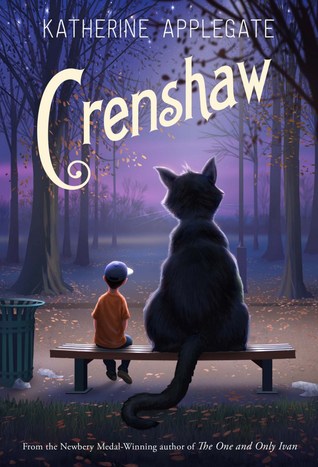 I was lucky enough to receive an ARC of Katherine Applegate's newest middle grade novel,
Crenshaw
, at
#nErDcampMI
.
Crenshaw is both heartbreaking and hopeful. It is a book that pairs beautifully with the realities of Eve Bunting's Yard Sale along with the emotion and imagination of The Adventures of Beekle by Dan Santat.
Because I teach 8th grade and I have minimal space for a classroom library since my classroom is also a computer lab, I would like Crenshaw to float on to another worthy teacher. So in order to enter this giveaway, you will need to provide a school email account.
Terms and conditions:
You must be a teacher or school librarian and have a U.S. mailing address
One winner will be selected
Use the Rafflecopter widget to enter
a Rafflecopter giveaway